Apar India's Initiative to Help Nomadic Tribe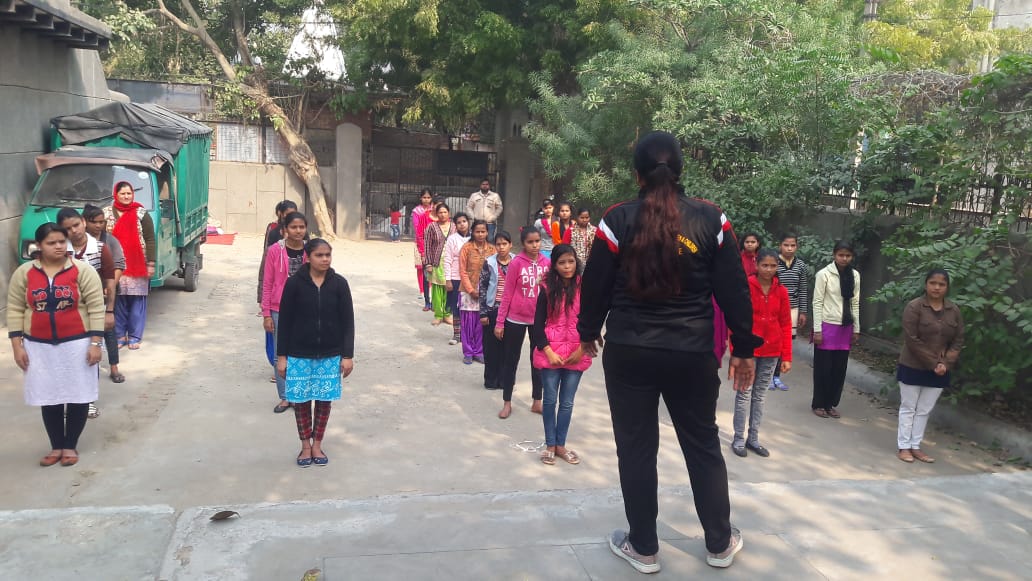 Apar India took an initiative to help the denotified criminal tribe of India by providing them with the required training for their overall development, including providing them with skill development training which includes teaching them skills like mobile repair, computer hardware, retail sales, and front office assistance, personality development and many other skill courses to help them tackle the competitive challenges of modern society.
We are working hard to provide them with the opportunity of jobs, skills and overall development and made them employable so that they can contribute to the human resource development of our country.
In the photo below you can see students are getting self-defense training in association with DLSA and Delhi Police. Such life long skills will not only help them being mentally tough but it also helps them build their confidence.
To give you some idea about  Nomadic and Denotified Tribes (NT-DNTs), They are social groups that have been subjected to historical injustices both in the colonial and free India. During the British rule, the Criminal Tribes Act, 1871 was passed, which notified most nomadic communities as criminals. The Act implied that these communities were criminal by birth and practiced crime as a profession. The Act gave the colonial administration the power to brand, penalize, segregate and forcibly sedentarise nomadic communities.
On August 31, 1952, the Act was repealed. Ten million people from NT-DNTs celebrate this day as their independence day. without a doubt, it was a moment worth celebrating. They believed that future generations could live lives as nomads, free from discrimination. Unfortunately, the joy was short lived. The independent Indian political elite was no different from the colonial rulers. British-free India did not provide any space to the nomadic way of life, either in their policies or in their nation-building process. Despite being "denotified", we are stigmatized and labeled as criminals. Narratives from the community show the extent to which this has affected individuals and the community.
It is this unfair discrimination with the nomadic communities which motivates us to work hard for the well-being of these people.