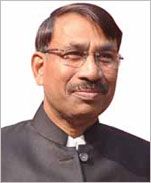 Dear Students,
"Arise! Awake!!! And Stop Not Until the Goal is reached"
India has always treasured its educational endows of yore which were acclaimed the world over for being centres of excellence. In its endeavour to revive that glory, Apar India Group of Institutions, for the past 17 years, has taken the lead in preparing its students to succeed in a globally competitive business and professional environment, upholding the highest standards of personal integrity and ethical conduct.
Our envisaged goal of 'Shiksha, Sanskar & Sewa' would be our humble tribute to a vibrant India. We strongly believe that lack of Skill, infrastructure, training and resources should not be an impediment for the development of the country. We consider it our sacred duty of providing an academic ambience of international standard in which innovative pedagogic involvement of global significance can be rendered rewarding, fruitful, and inspiring for all kind of students.
The training pedagogy is structured in such a way that the student is able to get hands-on-training through the various On-the-job-Training (OJTs) that the student has to undergo when getting associated with our Institution. The emphasis is totally on Skill Enhancement in collusion with the "Skill India" Campaign.
It is only through Skilling and Training that our youth can become a successful professional and also a worthy citizen of the Country. I am sure that your association with Apar India Group will be a journey into rediscovering your potentials and inventing yourself to be a part of a fabulous global community.
Best Wishes!
Raj Kumar Jain
Founder & Chairman
Apar India Group of Institutions