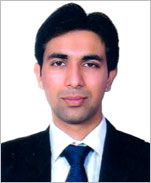 Dear Aspirants,
Education is a social activity of the highest order, and true education seeks to develop the innate inner capacities of man. Apart from imparting knowledge, understanding, skills, interests, attitude, and critical thinking, it brings about an intellectual awakening by which a man is enabled to see beyond the apparent and become the architect of true future of the society he operates in.
The future of the country depends on the youth being employed and contributing positively to the growth of the economy. By 2022, 600 Million people will be in working age bracket but the Current situation is – India has least skilled manpower of only 3.5% . The only skilling solution as of now is ITI but only 10,000 ITI are available and only 4,328 trainer available as compared to the requirement of 75,000 trainers.
As a result, maximum effort has to be diverted in skilling the youth and that's the very reason that the Institution along with Tata Institute of Social Sciences has adopted a unique methodology of Work Integrated Training Programs which enable the students to get hands on training due to the compulsory On-the-job-Training (OJT). The students are placed in renowned organisations like Marks & Spencer, Polizy Bazaar, Flipkart etc.
At Apar India group of institutions, we are passionate about our responsibility of providing world class facilities, infrastructure, dedicated faculty, and innovative strategies to educate the aspiring young minds into complete individuals. We strive to nurture and groom students into professionals capable of delivering despite unforeseen challenges of a highly competitive world.
I hope you will cherish your stay with us.
Apar Jain
Director
Apar India Group of Institutions